Tips for SEO Content Writing is a crucial aspect of blogging and can help you reach your target audience and improve your website's visibility in search results.
Blogging is a great way to connect with your target audience, share your expertise, and build your brand. However, it's not enough to just write good content, you need to make sure that your blog is optimized for search engines to reach the right people. This is where SEO content writing comes in.
Creating SEO-friendly content involves conducting thorough keyword research. Crafting content with proper structure and readability, optimizing images, and building links can improve visibility in search results.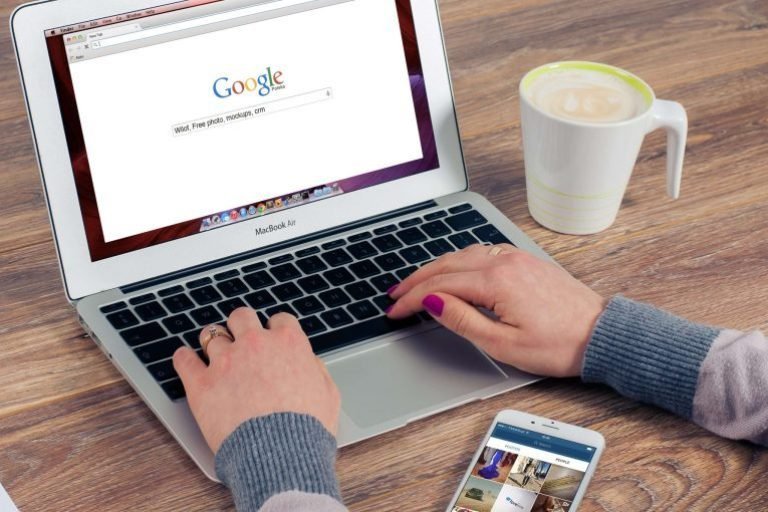 Here are 8 Tips for SEO Content Writing that you can follow to create engaging and optimized content for your blog:
1. Conduct Keyword Research
Keyword research is the foundation of SEO content writing and essential to the success of your blog. By identifying keywords and phrases that your target audience is searching for, you can ensure that your content is relevant and optimized for search engines. Use keyword research tools to understand the competition and search volume for each keyword. This will help you choose keywords that are relevant to your target audience and have a higher chance of ranking well in search results.
2. Write For Your Audience
When implementing "Tips for SEO Content Writing" into your blog strategy, always keep your audience in mind. Your content should aim to solve their problems, address their interests, and provide valuable information. Write in a language that is conversational and easy to comprehend, avoiding technical terms that might confuse your readers. Focus on creating content that is informative, relevant, and tailored to your target audience's needs.
3. Make Compelling Headlines
Your headline should be attention-grabbing and accurately reflect the content of your post. Use numbers, questions, and emotional appeals to make your headlines stand out. Keep in mind that your headline is often the first thing that readers will see, so make sure it's eye-catching and engaging.

4. Proper Structure of Your Posts
Make sure your blog post has a clear structure and hierarchy of information.

Use Headings: Divide your content into sections with clear headings and subheadings to make it easier to read and scan.

Employ Bullet Points: Use bullet points to list out important points and make your content more visually appealing.

Short Paragraphs: Keep your paragraphs short and to the point. This will help your readers quickly grasp the information and stay engaged with your content.
To make your content easy to read, you must:
Use clear and simple language

Avoid technical jargon

Write in a conversational tone

Use short paragraphs

Use bullet points to highlight key information

Include images and videos to break up long blocks of text.
One of the key tips for SEO Content Writing is optimizing your images. To improve your blog's accessibility and engagement, make sure to use descriptive file names and alt tags for your images, as well as high-quality and relevant images that add value to your content.
Use descriptive file names and alt tags:

Give each image a descriptive file name that accurately reflects its content and add alt tags to provide context and make the images accessible to search engines and users with visual impairments.
Use high-quality images:

Make sure that the images you use in your blog posts are high-quality, visually appealing, and relevant to your content. This will help make your blog posts more engaging and keep your readers interested.
Compress image files:

Large image files can slow down your website's loading time, which can negatively impact your search engine rankings. To avoid this, make sure to compress your image files before uploading them to your blog. This will help keep your page load time fast and improve your website's overall performance
7. Include Internal and External links
Provide additional value to your readers by linking to relevant content on your own website and from other sources. This will help your readers find more information on the topics they're interested in and will also improve the authority and relevance of your website in the eyes of search engines.

Build high-quality backlinks from other websites to improve your website's ranking and visibility. This will help search engines understand that your website is an authoritative source of information and will improve your website's visibility in search results.
In conclusion, incorporating these 8 crucial tips for SEO Content Writing into your content creation process will result in articles that both captivate your audience and perform well on search engines. Adhering to these guidelines guarantees that your blog posts will not only reach the intended readership but also make a meaningful impact. 
Here is how you can create internal and external links in a word document.